"From Corto Maltese to Ulysses, Hugo Pratt's imaginary journey", the exhibition starts on 25 August at the opening of the Recanati Comics Festival
More than 60 original works and reproductions, tracing through Pratt's works his literary references, from Homer to Stevenson.
MUSEO VILLA COLLOREDO MELS, RECANATI (ITALY)  

–

from 25 August 2023 until 7 January 2024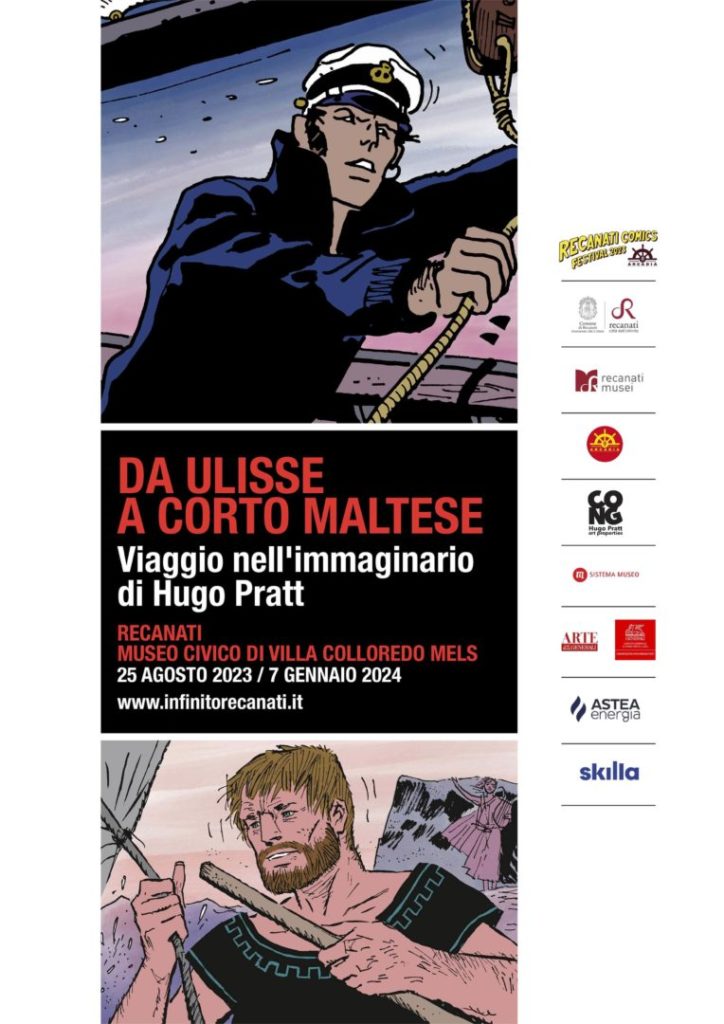 "From Ulysses to Corto Maltese, a journey through Hugo Pratt's imagination".
Museo Civico Villa Colloredo Mels
Adress: Via Gregorio XII, Recanati (Italy)
Phone: 071 7570410
E-mail: recanati@sistemamuseo.it
Timetables: everyday 10.00/13.00 and 15.00/19.00
Poetry, adventure novels, educational tales, historiographical research, myths and legends: Pratt's literary universe is populated by quotations and references that seem to come to life from his mythological library.
It begins with Homer and Ulysses, with the 26 complete plates of the Odyssey, created in 1963 for "Il Corriere dei piccoli" and continues with the navigations of Corto Maltese: towards Rapa Nui to sail the seas in the company of La Perouse and towards Apia to meet Robert Louis Stevenson, to land in the Venice of Baron Corvo and again in the Midsummer Night's Dream in the company of William Shakespeare or in Ethiopia to embrace Arthur Rimbaud accompanied by Pratt's words.
"To better explain what I owe to Stevenson, I will say that he showed me how an adventure story can be given a poetic dimension: he influenced my narrative technique in the same way that Milton Caniff influenced my graphic design."
And then again Parzival, Hermann Hesse and Moby Dick, Rasputin and Jack London, to continue in the air with Saint Exupéry. There is no shortage of literary references to the American continent: from the South with Jorge Luis Borges, Robert Arlt and Leopoldo Lugones to the North with James Oliver Curwood, Zane Grey and Kenneth Roberts, who were so influential in the creation of Wheeling, a masterpiece that engaged Pratt for almost his entire artistic life.
'Ulysses' is the new book from Cong Edizioni, with Hugo Pratt's drawings coloured by Patrizia Zanotti and texts by Marco Steiner and Fabrizio Paladini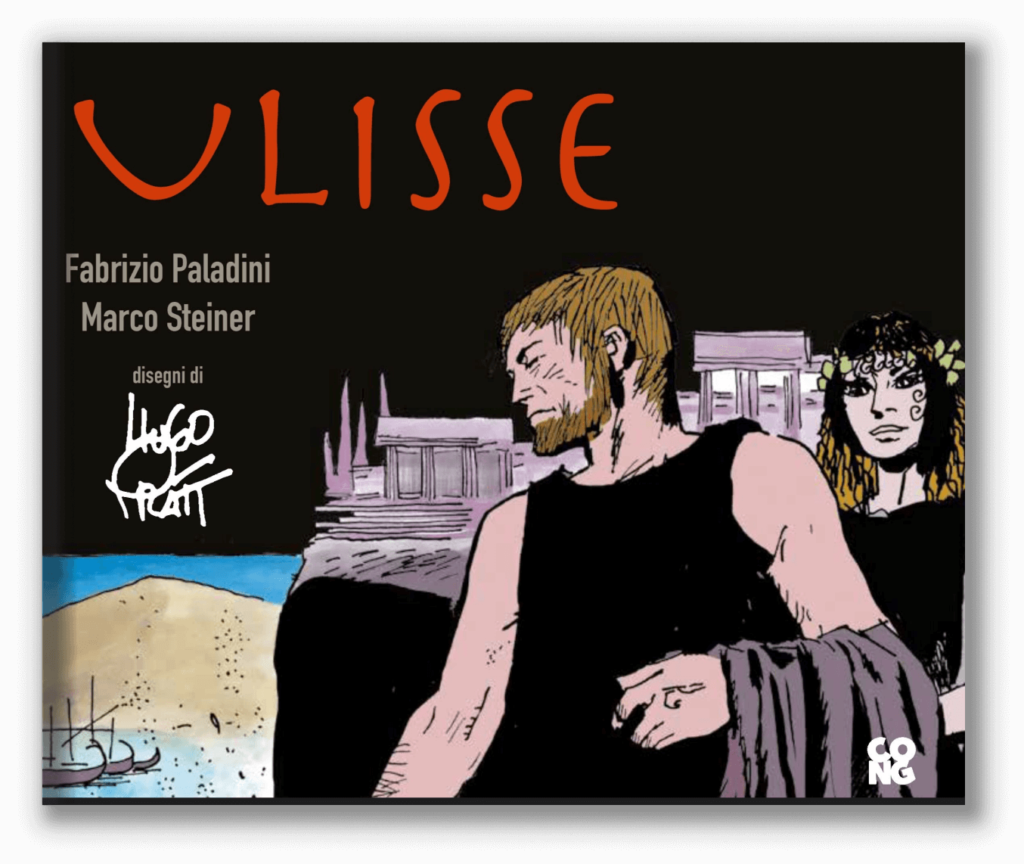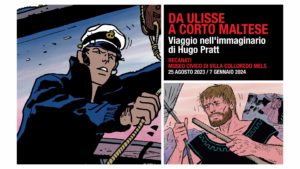 "From Corto Maltese to Ulysses, Hugo Pratt's imaginary journey", the exhibition starts on 25 August at the opening of the Recanati Comics Festival More than
Red More »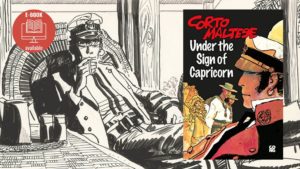 "Corto Maltese, Under the sign of Capricorn": the ebook is now available for the first time in english version From March 17th in the ebook
Red More »
FABLE OF VENICE – COLOURING BOOK From June 28th in bookstores, the first coloring book dedicated to Corto Maltese. Grab your markers and brushes and dive
Red More »