Palazzo di Città, Cagliari. From August 6th, 2022 to December 4th, 2022 – 26th february, 2023
"Corto Maltese, Verso nuove rotte" ): after the success in Genoa, the exhibition arrives in Sardinia, as the journey begins again.
From the Palazzo Ducale in Genoa to the Palazzo di Città in Cagliari, passing through the Mediterranean, Africa and the South Seas: Corto Maltese and Hugo Pratt guide us through watercolors, original drawings and projections to speak to us of adventure and the sea, of history and of encounters.
From August 6th to December 4th, 2022, the Palazzo di Città in Cagliari will host the exhibition of Corto Maltese "Verso nuove rotte". More than 200 original works, including drawings, watercolors, rare comic boards and an original multi-vision, will retrace the travels of Corto and Hugo Pratt.
The framework of Cagliari and the island, surrounded by a sea that is characteristic by its deeply colors, scents and customs, is the perfect port to set the imaginary route of seafaring adventures toward the South Seas, Africa, up to the North American border, through Prattian imagination, made up of rebels and revolutionaries, adventurous women, African deserts and American prairies, rich with the literary references that were embedded in his formation such as Kenneth Roberts, Fenimore Cooper and James Olivier Curwood.
"It will be interesting, therefore, while exploring this exhibition in Cagliari, to try to imagine a meeting between Corto Maltese and the celestial navigator Daedalus who disembarked in Ichnusa and began to build the first nuraghe, or to see him conversing with a sailor about the navigation techniques of the great Shardane sailing ships."
CORTO MALTESE –  VERSO NUOVE ROTTE
The exhibition supported by the Department of Culture of the City of Cagliari and the Civici Museum, organized by CMS Cultura, with the support of the Fondazione di Sardegna and the collaboration of the Italian Navy, is organized by Patrizia Zanotti, director of CONG and responsible for the editorial work of Pratt.
Palazzo di Città, Cagliari
The Palazzo di Città, the first municipal seat of the city of Cagliari from the Middle Ages to the end of the nineteenth century, is located in the heart of the Castello, a historical district located in the upper/northern part of the city.
Opening hours: 10 am – 6 pm (Tuesday to Sunday)
Reservations at: +39.070.6776482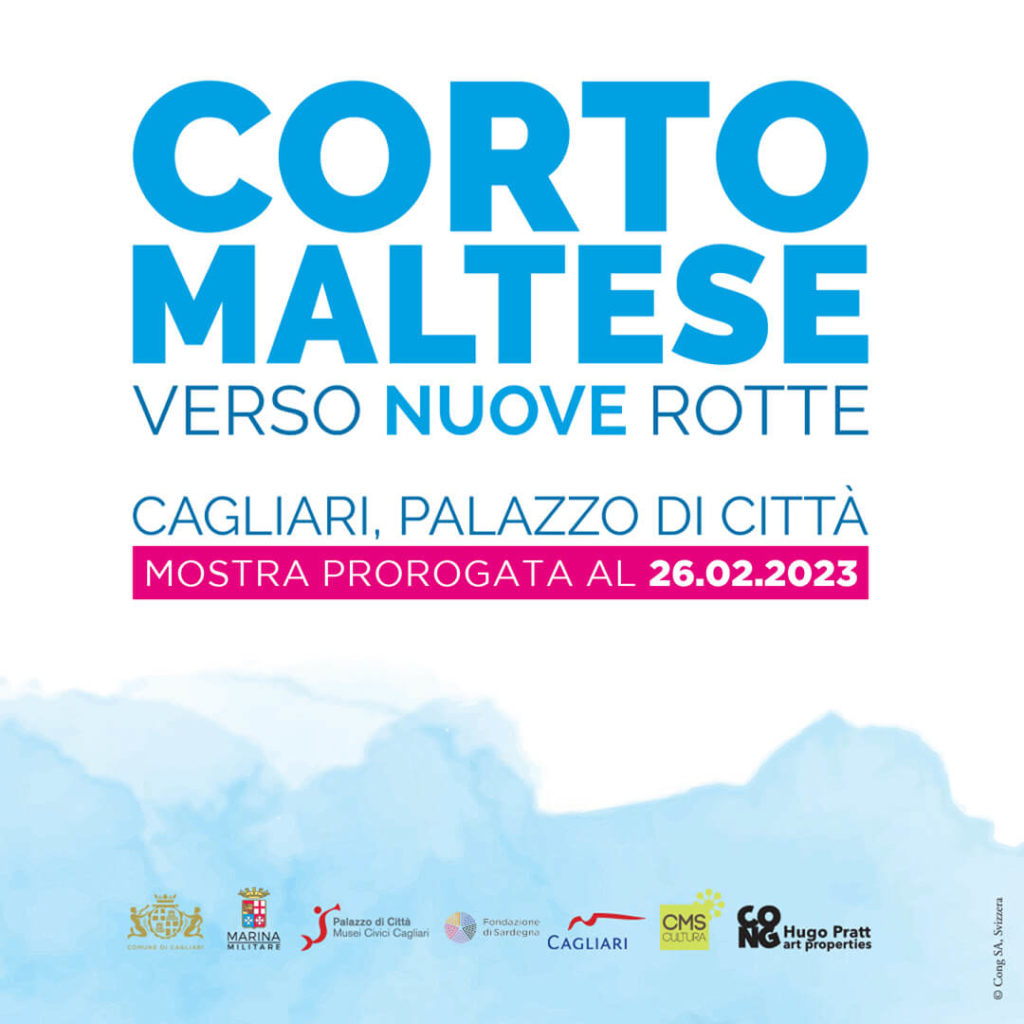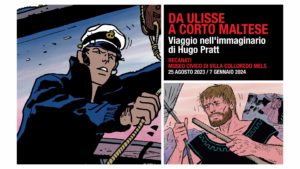 "From Ulysses to Corto Maltese, Hugo Pratt's imaginary journey", the exhibition starts on 25 August at the opening of the Recanati Comics Festival More than
Read More »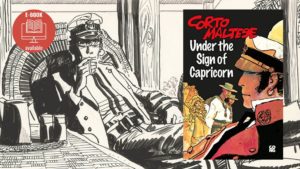 "Corto Maltese, Under the sign of Capricorn": the ebook is now available for the first time in english version From March 17th in the ebook
Read More »
FABLE OF VENICE – COLOURING BOOK From June 28th in bookstores, the first coloring book dedicated to Corto Maltese. Grab your markers and brushes and dive
Read More »