Ladies and gentlemen, Frank Miller's Corto Maltese
he new live action adventure tv series brought to you by writer and executive producer Frank Miller based on Hugo Pratt's graphic novel
STUDIOCANAL announce Frank Miller's CORTO MALTESE based on the graphic novels by Hugo Pratt. Creator, writer and executive producer Frank Miller regarded as one of the most influential and visionary storytellers in the entertainment industry today is in development on the 6 x 1 hour episode live action adventure series with STUDIOCANAL.
The adventures of Hugo Pratt's CORTO MALTESE have thrilled millions across Europe for over 40 years. Maltese is a timeless and fearless character whose quests are set in the fantasy reality of the early 20th century where he meets some of the most influential characters from literature and history crossing borders, seas and oceans. A wildly exciting heroic master of his own destiny. 
The man, the legacy, the visionary 
FRANK MILLER is regarded as one of the most influential and awarded creators in the entertainment industry today, known for his intense, hard- boiled storytelling and gritty noir aesthetic across comics, novels and film. 
Miller's most famed comic projects include Batman: The Dark Knight Returns, with Janson and Varley; 2005's Sin City– adapted from his graphic novel – was Miller's feature film directorial debut. In 2007, Miller executive produced Zack Snyder's adaptation of his iconic graphic novel 300. In 2008, he wrote and directed his second feature, THE SPIRIT, an action fantasy based on the Will Eisner comic book series and starring Gabriel Macht, Eva Mendes, Sarah Paulson, Scarlett Johansson, and Samuel L. Jackson. In 2015, Miller was inducted into the Will Eisner Award Hall of Fame for his lifetime of contributions to the industry. 
Love at first sight
Frank Miller said about Corto Maltese:
Creating the world: Phil Tippet
Visual effects legend Phil Tippett will bring the world of Corto Maltese to life. His varied career has spanned more than 30 years and includes two Academy Awards and six nominations, one BAFTA award and four nominations, two Emmys – and the advent of modern digital effects in motion pictures.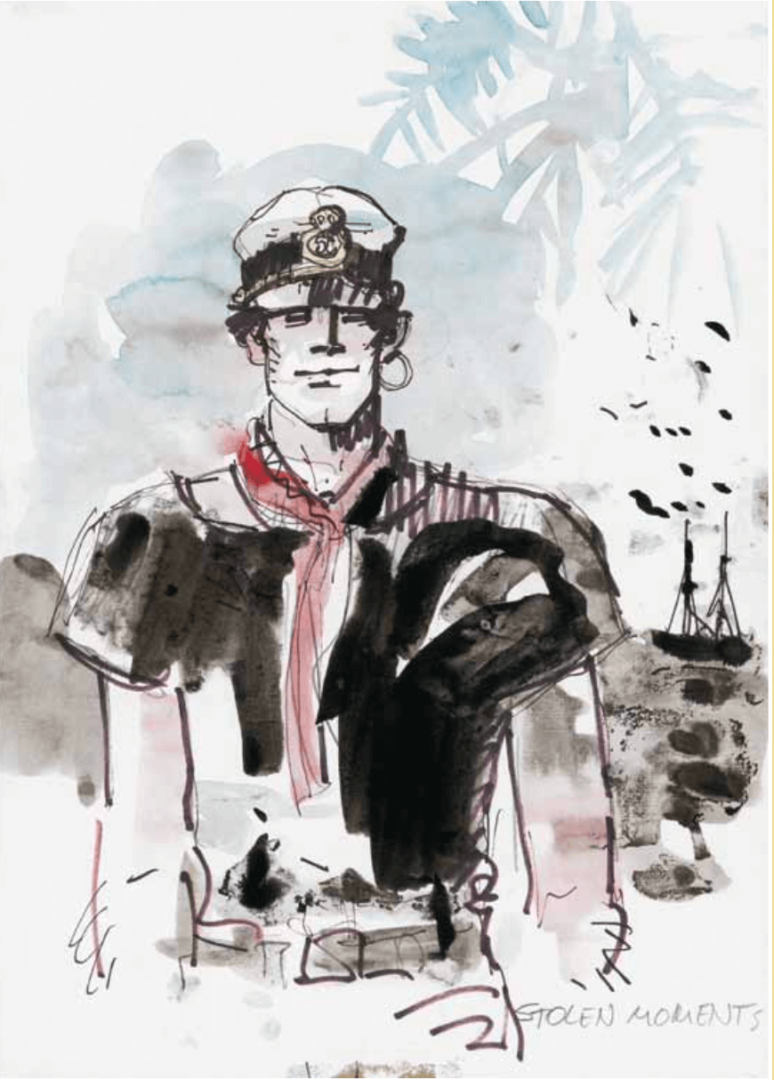 Corto the character 
"The adventures Corto finds himself involved with are an odyssey ride-story of the life of an heroic adventurer, a mystical expeditionary. You might say the final word on the multi cultural hero, a born gypsy deeply in touch with the mystic. He becomes quite savvy and well versed in the many ways of the world. As references for tone and character, Corto's character is closest to Indiana Jones. You will see him with incas and all ancient civilisations. He deals in the underlying mysticism of life on earth and resonates Obi-Wan in that sense. He also travels far and wide but he is a rascal and has a habit to get in over his head and then having to trick his way back out of it much like Han Solo .. 
His relationship to magic and the spirit world enhances his existing psychic power which serves as a gateway and guide throughout. He is fearless and he will take every chance there is to embark on any daring journey. He's a man on a quest"
"He is the hero, he is everything"
Frank writes about the character of Corto Maltese: "I wish to play up the romance, the heroism and the underlying mysticism of Pratt's creation.This is a rascal who could talk to the gods. Corto is not the weathered pirate he is to become when we meet him. He is the young adventurer out to discover the world and making a lot of money doing it. But just like Odysseus he has no idea what a wild world he is to discover. It is a world full of magic and horrors. 
For the pilot, I wish to establish a grand hero in a grand and terrible world but above all it is an adventure story starring an adventure hero. While we will learn a lot about his character, we will learn it on the run. We will start the series with the first image staring Corto square in the face. While the camera and the action will move all over the place, the story will always stare Corto straight in the face. To quote Raymond Chandler, 'He is the hero, he is everything'.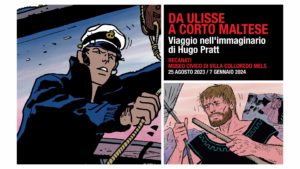 "From Ulysses to Corto Maltese, Hugo Pratt's imaginary journey", the exhibition starts on 25 August at the opening of the Recanati Comics Festival More than
more